15 steps to an effective company page on Facebook
Over 650 million users. Large and fast growing target, which, in addition, is open to non-aggressive promotion activities. No wonder companies readily create their websites on Facebook and try to attract as many users as possible. Each fan (i.e. a user who clicked the "Like" button on the company's website) is worth its weight in gold because they automatically subscribe to messages sent by the company and if they find any message worthwhile then they make it available to their friends.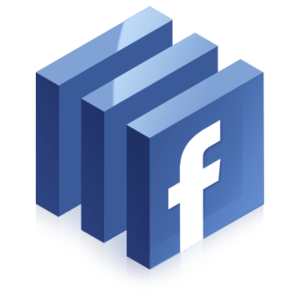 Everyone can create a website on Facebook as is the case with creating an account. That makes the temptation to be there as fast as possible even greater. But be careful: a company's website on Facebook which was created in a hurry and was not thought out may not only damage the image of the company but also make the second attempt much more difficult (or even impossible).
1. Develop strategy
For a Facebook website to really work in favour of a company it must follow the strategy which, on the one hand, includes business objectives and on the other hand, the specificity of the target group. Define as accurately as possible who the people from your target group are. Think what matters to them and what you can give them to win their interest. The basic "currency" of social networking media is of course information (news, titbits, knowledge, humour etc.) but you can also "buy" users with other benefits such as free samples, vouchers, contest prizes or free services.
It is important to find what is common between the interests of your target group and what your company can provide it with.
Strategy is a long-term planning. And such should be the activities on Facebook: they should be consistent and planned for a long period of time. If you do not promote a specific action or only a product, assume at the very beginning that this is a long-lasting project.
2. Find a good name
The name of the website is the equivalent of a full name of a user. It is what identifies the website in the list of search result and what all publications are signed with. The name of the company on its own is not enough, unless you have the luck to promote a strong and well recognisable brand. Include a clear and short phrase in the name that explains what your company's activities are.
The link used to create a website on Facebook is not particularly displayed in a prominent position. Here it is: https://www.facebook.com/pages/creation/. Do not make a fresh-made website public right away and work on the draft version instead. Touch up its appearance and the initial content and only when you are satisfied with its appearance, make it available to everyone.
3. Prepare an eye-catching profile picture
The profile picture is displayed exactly in the same place where a logo should be located on www sites (according to the results of eye-tracking studies). This is the first element every visitor will look at. Try to make an optimum use of the space given by Facebook. Not everyone knows that you can fit quite a large graphic in a vertical position in this place. The optimum size is 180×540 pixels.
Please also do not forget that an avatar of your website will be generated with the use of your profile picture. The avatar is the small 50×50 pixel rectangular image which appears with all publications (made smaller to 32×32 pixels next to the comments).
4. Create an attractive landing page
Prepare a special landing page and set it as default for new users. Introduce your company there as short as possible and list the benefits from becoming a fan of your website. Do your best so that your landing page is visually attractive and includes a call-to-action, i.e. a suggestion to click the "Like" button.
5. Invite friends
When your website is finally ready, make it public. Start its promotion by inviting users who will certainly be willing to become fans, i.e. employees and company supporters. When you have a certain, even small, group of fans, it will be easier for you to encourage others to join. Besides, each fan is a way to reach other users.
6. Choose a good short address
When your website has more than 25 fans it can have a shortened Internet address (username): https://www.facebook.com/name-of-the-webiste. Be it a well-thought out choice as you set your address once and for all. You can set the address of your website here: https://www.facebook.com/username.
7. Link to and from Facebook
A page being part of Facebook is also a web page. And that means that it also appears in  Google search results and is assessed by Googlebot. In a word, it also needs to be positioned. That is why it is worth placing links to it wherever it is possible and particularly on a company website.
That works the other way round as well: it is worth placing a link to your company website on your Facebook site.
8. Generate content which is interesting to your target
The most important of all principles presented here. If no content appropriate and interesting to your target group appears regularly on the wall of your Facebook website, forget about being successful. If the publications are rare and irregular, the users will be surprised each time and they may treat your entries as spam. Anyway, publicising content which does not suit your target group will have even worse effects. In the best case scenario, the users will block communications, in the worst, they will stop "liking" the website and will never come back.
9. Reply to all messages on your wall and comments
Your fans need to feel that there is a human being communicating with them from the other side. Even if the entries are publicised automatically (integration with a blog) no-one has to know about that. If you follow the principle of replying to any user's interaction, you will make your relations more open and friendly.
10. Try to create a virus
Easier said than done. Still, it is worth trying because one catchy "viral" is able to attract thousands of users. For content to be a real virus, it should at least be one of the following:
controversial
strange
shocking
surprising
referring to a currently popular subject
funny
related to a taboo (sex, religion etc.)
independent (no advertising content).
Unfortunately, even if the content has all the characteristics at a time, there is no guarantee that the users will "rise to the bait" and really forward it.
11. Organise a contest
One of the most cost-effective methods of promotion being especially successful in social networking media. A one-off investment in a selection of attractive prizes pays for itself many times over bringing thousands of fans, part of whom will certainly convert into clients. What should you require from the participants? Only to become a fan and send an invitation to some friends. A snowball effect.
12. Use applications
A developer platform has been enabling users to start their own applications as part of Facebook since August 2006. Hundreds of quizzes, games and even more advanced programs (such as online shops) appear in every language version of the website.
You can use existing applications in order to promote your Facebook company website but creating something new will be of course the most effective. An application on the company's website may be an element of a larger action – it may, say, help you run the contest – or be the core of the whole action.
13. Invite to events
Events in Facebook are a very good tool used not only to organise party-like events off-line. After all, a new service premiered on a website is also an event. An invitation to an event requires a user's response (acceptance or rejection) and each user being involved in interaction works to your advantage. An accepted event can be seen all the time in the form of a reminder of an upcoming event. Additionally, you can send reminders to the users.
14. Monitor traffic
A rather obvious thing for every marketer: if it is possible to measure the efficiency of any action, it must be done. Website statistics in Facebook give quite detailed information about the users and their activity. Thanks to that knowledge you can (and you should) systematically optimise the content you publicise by making it always appropriate to the users.
15. Use Facebook Ads
Facebook advertising system is similar to the context advertising of Google. Precise targeting in combination with the PPC model enables you to effectively reach your target group and generate valuable traffic on your website. The cost per view model is also available but it is more useful with image advertising where the clicks are not the most important.
If you want to attract users to your Facebook site, do not advertise your company or its offer but the website itself and the benefits from the fact of becoming a fan.
The above 15 points are just a hint. Whether your Facebook website will be successful depends to a great extent on what use you will make of those hints. Use your knowledge and experience and do not be afraid to watch the best and follow established patterns. And do not forget about common sense.